Creating a better tomorrow – Clutter-free living
February 4, 2021 @ 19:30

-

21:00

UTC+1

by donation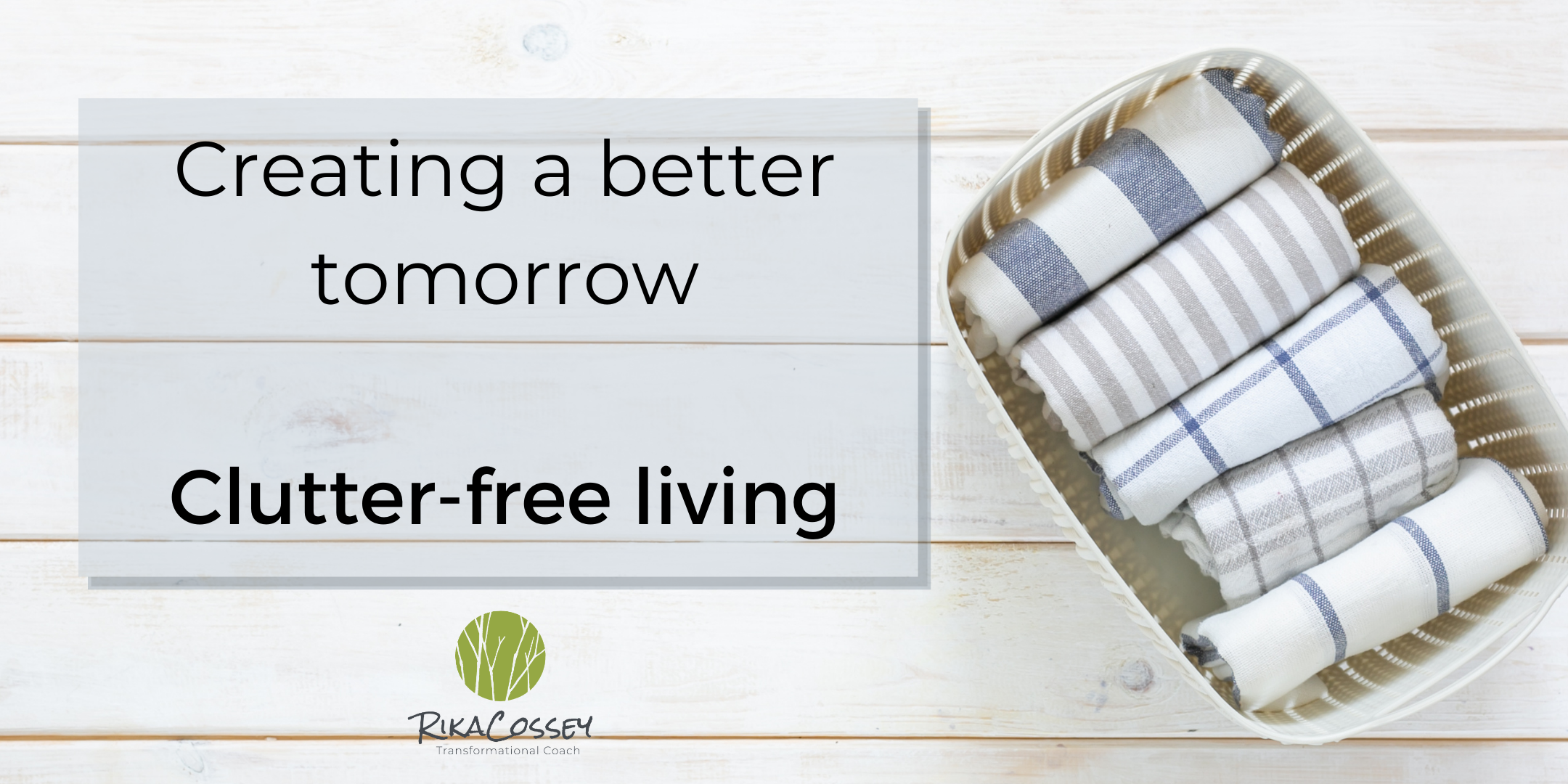 Create a better tomorrow for yourself and the planet by starting at home.
Learn how decluttering is the best 1st step to a sustainable life.
What is this workshop all about?
Making a difference in the world has to start at home.
During this workshop you will learn why that is – you will understand the connection between the clutter in your house and your inability to make changes.
If you find yourself in a state of guilt or even paralysis about the state of the world, this workshop will give you a guiding hand to come to terms with your emotions. We will look at the connection of your physical environment and your ability to take action.
At the end of the workshop, you will have started a conversation with yourself (and others) to begin implementing changes.
What will I learn?
In this workshop, I will be taking you on a journey of self-discovery. I will be asking you lots of questions and I give you space to answer them. We will have small group discussions as well as a presentation and workbook about the topic and the opportunity to meet each other. And all that from the comfort of your home.
Who is giving the workshop?
My name is Rika Cossey and over the past ten years, I have been enabling change through educational events. I am a certified coach and counsellor and my speciality is mindfulness. My passion lies in sharing practical steps for better living with those eager to make changes.
I live in Sweden and until recently I lived in a tiny house on wheels with my husband and our two kids. We have a cat, a dog, ten chickens, bees, and a lot of plans for our rural property and our little 111-year-old Swedish timber house.
I combine my passion for simple and sustainable living with principles from mindfulness and life coaching. This combination gives me the opportunity to give my clients a grounded understanding of why change is possible and entirely in our hands.
Why is the ticket fee by donation?
The short answer is that I want to start a conversation about sustainable living.
The long answer is that I want to meet and enable change-makers. The first step is always the hardest and by providing this workshop by donation, I open the doors to anyone interested in making a difference, regardless of their financial background and abilities.
A donation enables me to run more workshops like these in the future.
What else?
This workshop is part of a ten-part series. Over the course of this series, I offer space to look at different aspects of creating a better life. You are welcome to attend any or all sessions.