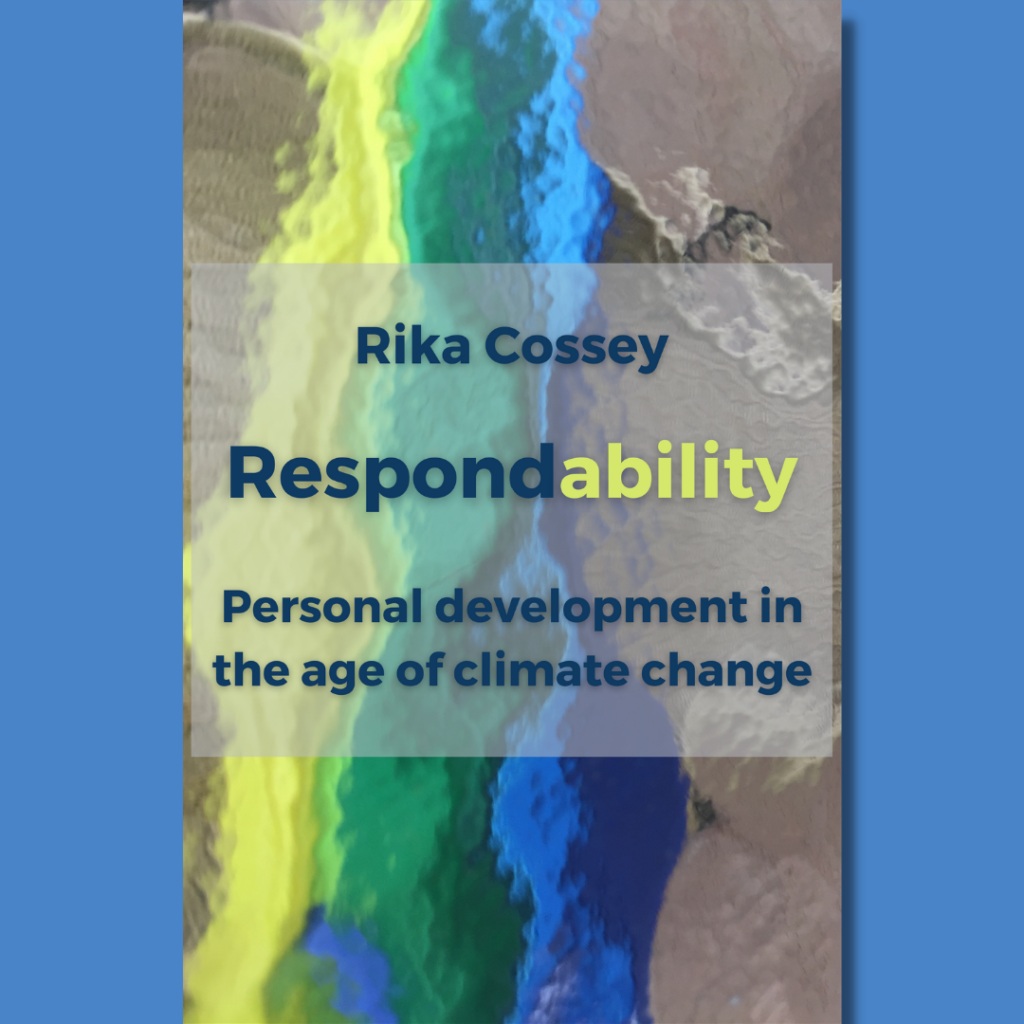 In May 2021 I published my first book.
Respondability: Personal development in the age of climate change
About the book:
Climate change confronts us with our personal ability to respond to challenges. We need to grow as individuals to face our global crisis. Climate change is present on all layers of society, especially on the very personal level. It is not an issue far removed from our daily lives. The impacts are apparent when we look at our personal responses to it: we can accept the science, turn away from it, or we can each seek to do everything in our power to change the course of history. This book is for everyone seeking to change their lives and, in the process, to change the impact we each have on our changing climate. It presents twenty-one aspects of personal development and interweaves them with climate activism. We each have to build up our individual ability to respond to a changing world in the best way we can.
Rika Cossey is an environmental and social scientist with a long-standing interest in teaching individuals about their power to make changes. She started with her own life – from making her own skincare products to living on a self-sufficient farm in Southern Sweden. It was through studying mindfulness and applied psychology that Rika realised that every climate activism must start with the individual. We are all, first and foremost, people on this Earth and we each have the desire to lead a meaningful life. Combining this human need for fulfilment with climate change has become Rika's teaching. We each have the power to change the trajectory our planet is on – we just have to realise that we do.
You can purchase the book as an ebook or paperback through your local Amazon store: Amazon.com, Amazon.co.uk, Amazon.de, Amazon.com.au